Search / Socil media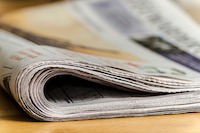 Zanu-PF activists have allegedly been caught on camera with "hands in the cookie jar, using intimidation and threats to withdrew food aid or agricultural inputs - to illegally collect voter registrati...
Published: 24 Jan 2018 at 16:26hrs | 2975 | by Stephen Jakes
The defence and security arms also warned malicious individuals aiming to disturb peace and stability in the country by circulating inflammatory content on social media. In a joint statement, ...
Published: 13 Dec 2017 at 10:04hrs | 2836 | by Staff reporter
Load More Stories