Search / Southern express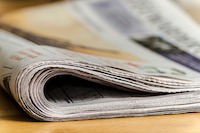 Zimbabwe's opposition Zapu political party has called upon the South African government to urgently intervene and stop the violence and looting of shops that has gripped the country since Sunday morni...
Published: 04 Sep 2019 at 12:54hrs | 796 | by Staff reporter
Sociological research and 'Ubuntu' has taught me that many people fail not because they are really failures but simple because they do not recognise the value of these shortest phrases: "thank you" an...
Published: 01 Jan 2017 at 14:11hrs | 1388 | by Future Moyo aka Jamelah @ Usungulo Arts Consultancy
Johannesburg: The popular Tsholotsho- born and South African based Maskandi musician Mxolisi Khulekani Nkomo aka Zinjaziyamluma successfully launched his new DVD entitled 'Zinjaziyamluma Ezemagi...
Published: 24 Dec 2016 at 16:40hrs | 1689 | by Future Moyo aka Jamelah
Load More Stories