Search / Sunningdale legislator
AT least two Zimbabwean Cabinet ministers and MPs from across the political divide were in South Africa for Walter Magaya's Prophetic, Healing and Deliverance (PHD) ministries' four-day internat...
Published: 05 Oct 2015 at 05:36hrs | | by Staff reporter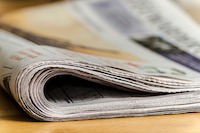 ZANU-PF politburo member Dr Sikhanyiso Ndlovu set the tone yesterday for what is expected to be a bitter fight against MDC-T for the council and parliamentary seats in Matabeleland region when he said...
Published: 16 Jun 2013 at 09:46hrs | | by Staff reporter
The government is in a dilemma on what to do with commercial sex workers who are expected to troop into the country for the United Nations World Trade Organisation General Assembly to be co-hosted by...
Published: 21 Jul 2012 at 04:50hrs | | by Staff reporter
Load More Stories