Search / Support our hospitals
MPILO Central Hospital will next week fully open its outpatient department as 75 percent of junior doctors who were on strike are back at work. In an interview yesterday with the Chronicle, Mp...
Published: 04 Jan 2020 at 09:31hrs | 2123 | by Staff Reporter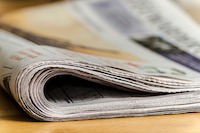 Higherlife Foundation today launched the 'Support Our Hospitals' campaign aimed at capacitating doctors working in public hospitals by mobilizing funding and material support to ensure public medical ...
Published: 11 Dec 2019 at 16:23hrs | 1901 | by Agencies
Load More Stories