Search / Taurai mutoti
After an avalanches of tributes have already written on and about Soul Musaka aka Soul Jah Love the Zimdancehall maestro, whose untimely demise on 16 February 2021 gripped the nation with sorrow, ther...
Published: 18 Feb 2021 at 11:56hrs | 1586 | by Taurai Mutoti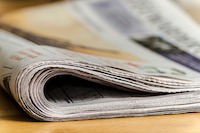 Implications for Political Communication and Digital Diplomacy for Zimbabwe and the Developing WorldIn 1992, David Ronfieldt writing for the RAND Corpo...
Published: 16 Jan 2021 at 15:32hrs | 352 | by Taurai Mutoti
A praise and worship team- member at Prophetic Healing and Deliverance Ministries who lied to her husband that she was going for music practice while she went for trysts at her churchmate's house was ...
Published: 25 May 2019 at 15:35hrs | 5134 | by Staff reporter
Load More Stories