Search / Tawanda mutukwa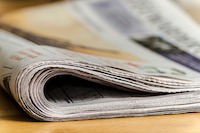 On the 11th July 2019; more than 20 African countries bring into effect what is going to be the largest Free Trade Area in the world. A free trade area means an agreement between several countries to ...
Published: 18 Jul 2019 at 11:47hrs | 1192 | by Tawanda Mutukwa
FasterCapital (a virtual incubator based in Dubai, UAE) has finished its first round of funding on 16th, March, 2019. FasterCapital has attracted more than 250 submissions from more than 60 countries....
Published: 22 Mar 2019 at 21:54hrs | 276 | by Tawanda Mutukwa
Load More Stories