Search / Telecom egypt
Harare, Zimbabwe. December 10, 2018 - Leading pan-African telecoms group Liquid Telecom has announced that it is investing 8 billion Egyptian Pounds ($400m US Dollars) in Egypt over t...
Published: 10 Dec 2018 at 09:33hrs | | by Mapozho Saruchera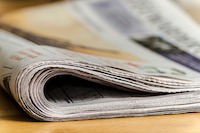 Telecom Egypt has signed a memorandum of understanding with Liquid Telecom to enable the pan-African group to complete Africa's terrestrial fibre network stretching across the African continent, the c...
Published: 16 Jul 2018 at 07:17hrs | | by Reuters
Load More Stories