Search / Tokozile xasa
PRETORIA - "Africa's time is now!" This is the message that South Africa's Tourism Minister Tokozile Xasa is trying to get across, while endorsing her counterpart - Zimbabwe's Minister of Tourism Walt...
Published: 01 May 2017 at 21:09hrs | 692 | by EINPresswire
The African Union endorsed candidate for the post of Secretary General of the UNWTO, Dr Walter Mzembi has commended Africa and political players from across the divide for believing in him and s...
Published: 30 Apr 2017 at 21:42hrs | 1025 | by Staff reporter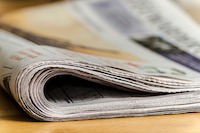 Presidents Zuma through a statement says he National Executive in order to improve efficiency and effectiveness."The changes bring some younger MPs and women into the National Executive in...
Published: 30 Mar 2017 at 23:25hrs | 2898 | by Staff reporter
Load More Stories