Search / Uk lawyer
Zimbabwe Defence Forces Commander, Constantino Chiwenga's statement delivered yesterday has been interpreted as a LIVE death wish.The alternative (or other) view was that it stands out as an e...
Published: 14 Nov 2017 at 11:03hrs | 18543 | by Staff reporter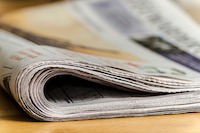 In November 2008 SADC Tribunal ruled against one of President Mugabe signature lawless policy of seizing white-owned farms. The Tribunal ruled the seizures were unlawful in that the practice was racia...
Published: 18 May 2017 at 20:05hrs | 738 | by Nomusa Garikai
Load More Stories