Search / Uyinene
The tears of hope for a life gone too soon, a life that still had a lot to offer. A circumstance that made us realize that as a nation we are on the cross road. "We either araise above this or...
Published: 19 Oct 2019 at 06:19hrs | 323 | by Eric Shikobela
International award winning South African musician Sho Madjozi has blamed the xenophobic attacks in her country to a lack of political leadership and a willingness to objectively address burning issue...
Published: 04 Sep 2019 at 08:48hrs | 2259 | by Staff Reporter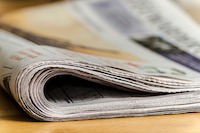 South African television personality and singer Boitumelo Thulo popularly known as Boity has been involved in a Twitter war with Transport Minister Fikile Mbalula after the celebrity accused the gover...
Published: 02 Sep 2019 at 21:06hrs | 11179 | by Staff Reporter
Load More Stories