Search / Vegitables
PRESIDENT Emmerson Mnangagwa had to step in yesterday to ease rising tensions in the country over the ongoing national coronavirus lockdown - moving to allow vegetable traders to continue selling thei...
Published: 05 Apr 2020 at 08:58hrs | 10193 | by Staff reporter
Police in Mutare early this morning confiscated more than a tonne of vegetables that were meant to supply hundreds of vendors at Sakubva vegetable market, a direct disregard of the 21-day lockdown ann...
Published: 03 Apr 2020 at 11:19hrs | 2057 | by Staff reporter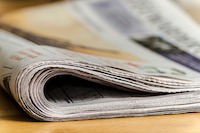 BULAWAYO is experiencing a shortage of vegetables due to water shortage, Chronicle has established. This has pushed prices up while removing vegetables from menus of most homes and restaurants. ...
Published: 17 Jan 2020 at 06:01hrs | 362 | by Staff reporter
Load More Stories