Search / Western farmers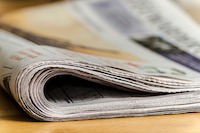 Western Farmers' Consortium is embarked in serious objectives to promote climate change and migratory farming practices and environmental sustainable farming systems.The consortium has invited...
Published: 11 Oct 2017 at 11:04hrs | 477 | by Stephen Jakes
Zimbabweans recently overwhelmingly endorsed the new draft Constitution, which is now a constitutional Bill set to be tabled in Parliament. Zimbabwe is gearing for harmonised elections to elec...
Published: 05 Apr 2013 at 21:14hrs | 2320 | by Staff Reporter
Load More Stories