Search / Working wives
Harare to the world. Web series explores an African millennial's perspective of love, life whilst navigating identity where tradition, urbanisation and ambition are a...
Published: 07 Apr 2021 at 08:32hrs | 1310 | by Agencies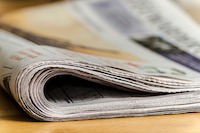 Some Zimbabwean ladies saw a chance to better their lives by going abroad to work, but being abroad is not always a wonderful thing when your family is not with you. Many foreign women in the United K...
Published: 10 Oct 2020 at 07:21hrs | 932 | by Dr Masimba Mavaza
A movie series titled 'Harare's Working Wives' which focuses on the livelihoods of women outside the work place is expected to hit the big screen this Saturday with audiences offered a chance to prese...
Published: 25 Apr 2018 at 14:37hrs | 1819 | by Staff reporter
Load More Stories