Search / Xiaomi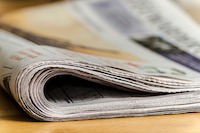 Chinese tech giant Xiaomi just revealed on Tuesday a new 5G concept smartphone called the Mi Mix Alpha. It has a screen that wraps almost all the way around the phone, and it looks utterly incredible....
Published: 26 Sep 2019 at 08:15hrs | 1272 | by businessinsider
Apple Inc's new iPhones got panned by Wall Street on Wednesday as investors decried one model for being too costly for emerging markets such as China, and dismissed the other model as lacking en...
Published: 12 Sep 2013 at 03:19hrs | 2795 | by Reuters
A Harare man is lucky to be alive after his Chinese employer assaulted and fired gunshots at him as he tried to negotiate for terminal benefits following an unfair dismissal, the court heard....
Published: 27 Feb 2013 at 06:29hrs | | by Staff reporter
Load More Stories