Search / Zanumustgo
OPPOSITION politician Jacob Ngarivhume sees a bleak future for opposition politics in Zimbabwe, and has resigned to the fact that the ruling Zanu-PF will win again in the 2023 elections.Ngariv...
Published: 24 Dec 2020 at 05:28hrs | 4586 | by Staff reporter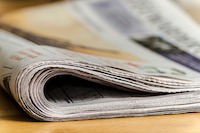 It honestly did not have to come to this. Having suffered under Robert Mugabe's cruel pharaonic rule for the biblical 40 years, Zimbabweans desperately deserved a rescue. This explained their euphoria...
Published: 14 Jun 2020 at 10:09hrs | 1216 | by Siphosami Malunga
Emmerson Mnangagwa told us the voice of the people is the voice of God. He didn't listen to either. Now he faces a people's power movement.This article was first published by ...
Published: 10 Jun 2020 at 22:50hrs | 11282 | by Siphosami Malunga
Load More Stories