Search / Zimbabwe internet shutdown
This morning I have been experiencing slow social media connectivity, and was suddenly overcome by a disturbing sense of déjà vu, as I remembered those days in January when the Zimbabwe regime shutd...
Published: 11 Feb 2019 at 09:03hrs | 671 | by Taurai J. Pachena
ZIMBABWE Lawyers for Human Rights (ZLHR), in conjunction with the Media Institute of Southern Africa-Zimbabwe chapter (Misa-Zimbabwe), has petitioned the High Court seeking an order to compel all the ...
Published: 19 Jan 2019 at 08:46hrs | 3609 | by Staff Reporter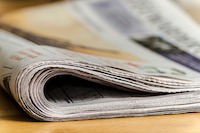 The government of Zimbabwe has reportedly instructed POTRAZ to shutdown mobile internet access for citizens so as to prevent them from communicating and organizing protests similar to the one that too...
Published: 15 Jan 2019 at 12:41hrs | 1745 | by Staff reporter
Load More Stories