Search / Zimbabwean innovator
An innovation which uses a cheap and sustainable recycling method to recover precious metals has made it into the finals of the prestigious 2018 Africa Prize for Engineering Innovation. Z...
Published: 29 May 2018 at 10:44hrs | 983 | by Agencies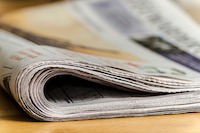 Nearly forty (40) innovative ideas attracting hundreds of competitors, across sectors,will be represented at the Innovation Baraza Fair to be held on Friday July 10th at the Baraza Pavilion in Tyn...
Published: 08 Jul 2015 at 06:33hrs | 2477 | by Stephen Jakes
Load More Stories