Search / Age tests
NINE members of the Zimbabwe Under-17 national football team have failed tests which are conducted to determine the ages of players allowed at age-group tournaments.Of the 25 players who were ...
Published: 27 Nov 2021 at 01:33hrs | 134 | by Staff Reporter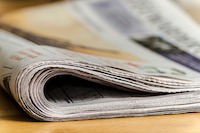 SOUTH African power company, Eskom, last week disconnected its electricity supply to Zimbabwe, plunging large parts of the country into darkness on Heroes Day as the Southern African country is experi...
Published: 12 Aug 2016 at 11:36hrs | | by Staff reporter
Apple's MacBook Air was u...
Published: 06 Dec 2010 at 06:15hrs | 1137 | by Nick Hawkesmoor
Load More Stories