Search / Agricultural cooperatives
An Eritrean diplomat friend sent the attached letter to me last night and I was blown away by how prophetic it was to Zimbabwe's situation, and how if Robert Mugabe had applied the advice given to him...
Published: 05 Feb 2019 at 15:22hrs | 12005 | by An introduction by Hopewell Chin'ono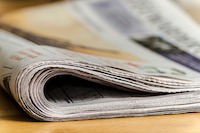 The U.S. African Development Foundation (USADF) has invited proposals for grant financing and local support, from African enterprises, cooperatives, and producer groups with innovative solutions that ...
Published: 27 Nov 2017 at 06:57hrs | 1424 | by Agencies
Like him or hate him, Zimbabwe's President Robert Mugabe is one of the few surviving icons of Africa's nationalist old guard, whose life is celebrated the whole of Africa, while in his homeland he is...
Published: 23 Jun 2014 at 11:55hrs | 7138 | by Tawanda Museve
Load More Stories