Search / Boxing history
The Madison Square Garden's contest was meant to be the first fight on American soil for Joshua and a way of pushing his brand further on the bigger stage. This would also likely set up the blockbuste...
Published: 07 Jun 2019 at 11:28hrs | 2313 | by Staff Writer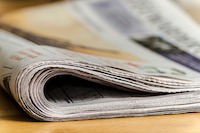 Los Angeles - Floyd Mayweather says he is willing to fight Manny Pacquiao next May in a blockbuster world title fight but only if he receives a much bigger share of the purse.Speaking to Showt...
Published: 13 Dec 2014 at 11:34hrs | 4839 | by AFP
Load More Stories