Search / Car finance
When you are trying to improve your credit history or would like to check what loans you have had in the past, there are a couple of ways of doing so. However, leading UK loan companies such as ...
Published: 04 Feb 2020 at 10:28hrs | 1728 | by News24
Buying a car isn't easy. It's a big investment for most people, and if this is your first car, you might be feeling overwhelmed with all the information. There is a lot of paperwork involved and addit...
Published: 04 Oct 2019 at 13:30hrs | 868 | by Staff Writer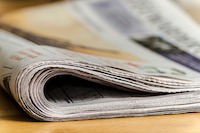 Silence Chihuri is a Zimbabwean who was born and grew up in Kowo Village in Mutoko. He likes to be known more for his underprivileged but very happy upbringing and childhood heading cattle and goats b...
Published: 25 Jul 2016 at 07:18hrs | 1231 | by Silence Chihuri UDF Interim President
Load More Stories