Search / Comedy drama
Harare to the world. Web series explores an African millennial's perspective of love, life whilst navigating identity where tradition, urbanisation and ambition are a...
Published: 07 Apr 2021 at 08:32hrs | 123 | by Agencies
COMEDIAN Carl Joshua Ncube says he wants to remake the iconic ZBCtv comedy drama series Mukadota that was a hit in the 80s. "This is still an idea that I want to bring to life. I want to reach...
Published: 26 Oct 2018 at 06:29hrs | 273 | by Staff reporter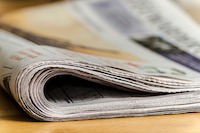 SNAPFLIX ANNOUNCES THE 'NOLLYWOOD CINEMA SERIES' IN AMERICA AND THE LAUNCH OF A NEW WEBSITE THE NOLLYWOOD CINEMA SERIES KICKS OFF IN AMERICA WITH THE PREMIERE...
Published: 06 Apr 2012 at 05:57hrs | | by Pamela Stitch
Load More Stories