Search / Education curricular
The Zimbabwe Applied Arts in Craft Association (ZAACA) is praying for Government's hand in improving artists and craftsmen working conditions. This, the organisation says, will improve individual live...
Published: 20 Oct 2017 at 10:13hrs | 231 | by Chigumbu Warikandwa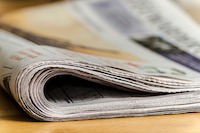 GOVERNMENT has roped in financial services company, Old Mutual, to fund its irrigation and fish farming projects at 2 500 high schools across the country as part of the new education curricula...
Published: 18 Apr 2017 at 07:11hrs | | by Staff reporter
Load More Stories