Search / Educational projects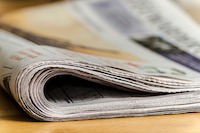 SWISS tennis superstar Roger Federer and Andy Murray have joined hands with the rest of the world in pulling together resources to help people affected by Cyclone Idai. Through his foundation,...
Published: 04 Apr 2019 at 06:42hrs | 352 | by Staff reporter
Almost every student encounters a pressing situation where you have to complete a project with a few hours left to its submission deadline. It may be because of endless procrastination, a huge workloa...
Published: 13 Mar 2019 at 14:54hrs | 2441 | by Staff Reporter
Gambling is on the rise in Africa, with some of the largest sub-Saharan economies such as South Africa, Nigeria and Kenya identified as the largest and fastest growing markets in the continent. ...
Published: 30 Jan 2017 at 06:43hrs | 1151 | by June Mpofu
Load More Stories