Search / Elephant exports
Three weeks after 31 young elephants were exported, presumedly to China, Zimbabw...
Published: 23 Jan 2018 at 10:37hrs | 1200 | by Adam Cruise and Christina Russo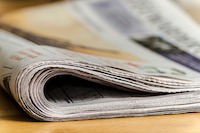 The Zimbabwe government has come under renewed attack after it exported four elephants to China. Environmentalists say the future of the young elephants is bleak because they had been separate...
Published: 28 Dec 2012 at 14:29hrs | 2567 | by Staff reporter
Load More Stories