Search / Fc platimun
IT appears that the battle for the 2019 Soccer Star of the Year will be a shootout between Joel "Josta'' Ngodzo and Prince Dube. The Caps United midfielder and the Highlanders striker were the...
Published: 28 Nov 2019 at 06:25hrs | 525 | by Staff reporter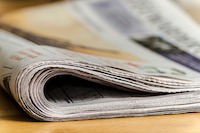 ZIMBABWE Total Caf Champions League representatives FC Platinum come to Bulawayo today to continue with their Saturday match preparations as calls for football fans from all walks of life to fill up B...
Published: 08 Jan 2019 at 09:05hrs | 685 | by Staff reporter
Load More Stories