Search / Gold theft
THE Prosecutor-General's office yesterday deployed deputy chief magistrate Elijar Makomo from Harare to hear a case in Bulawayo, where a Plumtree regional magistrate and prosecutor face charges of unl...
Published: 26 Aug 2018 at 06:56hrs | 3802 | by Staff Reporter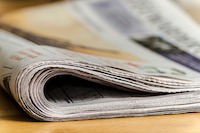 A self-proclaimed prophet blew the cover on police constable Dingumuzi Ncube (35), who has since been arrested for theft of gold worth nearly $1 million from an armoury at Plumtree Police Station in M...
Published: 18 Aug 2018 at 07:55hrs | 703 | by Staff reporter
Russel Goreraza, First Lady Grace Mugabe's son, is alleged to have forcefully entered the disputed gold-rich Tolrose Mine under the control of businessman Jameson Rushwaya last Thursday evening and t...
Published: 21 Oct 2013 at 05:56hrs | 5736 | by Staff reporter
Load More Stories