Search / Hair comb
Introduction Hair loss is a common occurrence and a reality in life. Don't fret over a few follicles tumbling off over the cause of years. Various reaso...
Published: 14 Nov 2019 at 08:57hrs | 2221 | by Staff Writer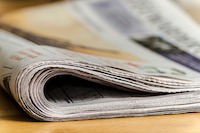 A wedding day is one of the special days in a woman's life. There is need for attention to detail putting effort to look the best ultimately.As such, wedding outfits need to be punctuated with...
Published: 21 Aug 2016 at 08:55hrs | | by Sharon Ngomani
Load More Stories