Search / Lion trophy hunt
SOUTH AFRICA - An extraordinary cat and mouse game is being played out in Mpumalanga over the baiting and shooting of what could be a much-loved Umbabat Reserve pride male lion named Skye. Sin...
Published: 26 Jun 2018 at 08:56hrs | 1148 | by Adam Cruise
A Zimbabwe court has dropped charges against a professional hunter alleged to have helped an American dentist to kill a famous lion named Cecil.It ruled that the charges against Theo Bronk...
Published: 11 Nov 2016 at 14:37hrs | 566 | by BBC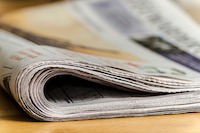 A well-known and much-photographed black-maned lion affectionately named Cecil was killed by sport hunters just outside Hwange in Zimbabwe last week.Wildlife enthusiasts say Cecil, possibly Hw...
Published: 20 Jul 2015 at 11:07hrs | 6696 | by Conservation Action Trust
Load More Stories