Search / Mega-rich pastors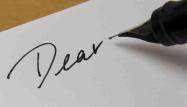 Dear Heavenly Father: As 2017 has been beset by so much tragedy in Zimbabwe, I seek your wise counsel. I have a dilemma of faith troubling my soul and I find myself wallowing in a wilderness o...
Published: 21 Jul 2017 at 07:40hrs | 429 | by Tafi Mhaka
Zimbabwe's charismatic celebrity preachers Prophets Emmanuel Makandiwa and Eubert Angel opened the 2-day ManWorld Convention at the City Sports Centre in Harare yesterday.Attended by t...
Published: 25 Oct 2013 at 07:58hrs | 6809 | by Staff reporter
Load More Stories