Search / Metabolic process
AOD-9604 is a peptide segment from the C-terminus of HGH attached, but what does that mean, and what are AOD-9604's advantages? One of the 20 amino acids required to create proteins is added at the en...
Published: 30 Nov 2022 at 16:30hrs | 209 | by Staff Reporter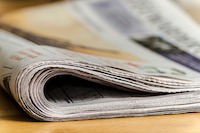 Law experts from warring parties concur on their observation Folks, I would like to share my reflections on media comments that were recently attributed...
Published: 22 Jul 2011 at 18:06hrs | 619 | by Akim Zwelibanzi
Load More Stories