Search / Museum objects
Africa should insist that archives and museum objects of its heroes should be originals, not digital copies, with Zimbabwe one of the countries with the facilities ready to receive and protect this he...
Published: 25 Nov 2021 at 09:34hrs | 15 | by Staff Reporter
A team of experts will soon visit London to engage British authorities on the repatriation of skulls of heroes and heroines of the First Chimurenga that are still displayed in British museums as symbo...
Published: 15 Aug 2015 at 09:29hrs | | by Tendai Mugabe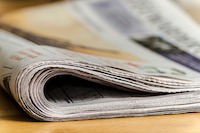 In recent days certain bold but infantile statements have been made that have caused some of us to reflect seriously on the problem of political silliness and historical idiocy in Zimbabwe. On the s...
Published: 05 Jan 2015 at 21:49hrs | | by Dinizulu Mbikokayise Macaphulana
Load More Stories