Search / Mzinganwe
THE Zimbabwe National Water Authority (ZINWA) has said national dam levels remain low with Bulawayo supply dams still at critical levels. In a statement, ZINWA said the national dam level aver...
Published: 14 Feb 2020 at 06:02hrs | 787 | by Staff reportert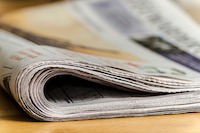 Vice President Kembo Mohadi has gone to court seeking a protection order against his ex-wife Tambudzani Muleya, accusing her of harassment and making threats of physical harm.Mohadi, in court ...
Published: 19 Apr 2019 at 10:47hrs | 1078 | by Staff reporter
Load More Stories