Search / Oldmutual
Old Mutual has argued in court papers that it is not in contempt of court for refusing to let its former CEO Peter Moyo return to work, as the increasing convoluted legal struggle between the insuranc...
Published: 10 Oct 2019 at 06:39hrs | 208 | by Reuters
Mutual shareholders are split on whether the South African insurer should pony up and settle with Chief Executive Officer Peter Moyo or run the risk of a R250 million damages claim. All Weathe...
Published: 08 Oct 2019 at 06:33hrs | 309 | by Staff reporter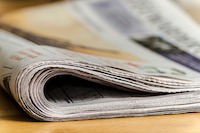 Thank you for responding to my request for the Chair and the Board to resign. I am aware that you could not say much because this issue is before the High Court. For you to suggest that these court pr...
Published: 16 Aug 2019 at 19:19hrs | 2642 | by Old Mutual
Load More Stories