Search / Presidential schemes
DEAR President Emmerson MnangagwaYour Excellency, as Bulawayo hosted the 42nd independence anniversary, one thing for certain is that there was apparent resentment all over. Ordinarily, there ...
Published: 20 Apr 2022 at 08:11hrs | 892 | by Cyprian M Ndawana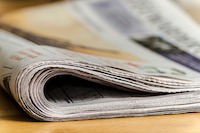 I seriously doubt if there is any other country on the face of the planet that has as many so-called "presidential schemes" as we have in Zimbabwe.In fact, I do not believe there is any place ...
Published: 21 Mar 2022 at 10:22hrs | 1439 | by Tendai Ruben Mbofana
I cannot recall. Napoleon, Machiavelli, Stalin or Mao - it must be one of these ancient eccentrics who coined a phrase - or more appropriately - whose philosophical predisposition was that if one want...
Published: 29 Oct 2017 at 09:56hrs | 4091 | by Rejoice Ngwenya
Load More Stories