Search / Shithole countries
Johannesburg - Africans woke up yesterday to find President Donald Trump had finally taken an interest in their continent. It wasn't what people had hoped for.Using vulgar language, Trump on T...
Published: 13 Jan 2018 at 06:43hrs | 2010 | by Staff Reporter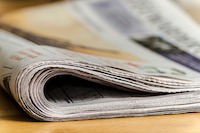 The Botswana government has issued a statement criticising USA president Donald Trump for calling Africa 'shithole countries' due to excessive immigration from the block.Trump is reported to h...
Published: 12 Jan 2018 at 15:17hrs | 2819 | by Takudzwa Chiwara
Load More Stories