Search / Small business loans
Owners of small businesses often need financial help to turn their dreams into reality. It could be to expand or that they need to buy extra equipment or more stock, or they would like to fund a marke...
Published: 30 Oct 2018 at 16:06hrs | 1345 | by Staff Reporter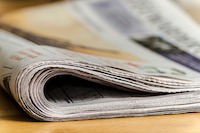 With the Zimbabwean economy getting more dire and the formal sector dying a slow natural death, Zimbabweans are resorting to informal sector trading and incidentally falling prey to several con ar...
Published: 19 Jun 2014 at 16:21hrs | 5553 | by Staff Reporter
Load More Stories