Search / Sub-branches
The sub-branch that NMB Bank opened recently in Bindura is one of a number of sub branches the bank intends to open in various cities and towns around the country to provide banking, advisory and supp...
Published: 05 Jun 2018 at 08:21hrs | 1125 | by Agencies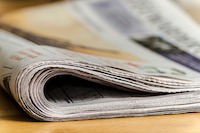 NMB Bank has opened a sub-branch in Bindura to provide existing and potential customers in Mashonaland Central with ready access to its banking services and products. The sub-branch opened for busines...
Published: 23 May 2018 at 08:22hrs | 482 | by Agencies
Load More Stories