Search / Tourists destination
This Saturday the 22nd of July 2017 is one day to remember as the desire by the Kariba people to be tidy continues to surge to higher levels. Sometime last year the Zambezi River Authority did a splen...
Published: 23 Jul 2017 at 17:16hrs | 521 | by MuHwisiry Chaiyeiye - Patsaka Correspondent
Mthwakazi Republic Party has accused President Robert Mugabe and his Zanu PF for putting policies which destroyed the country's economy since independence in 1980.Party's secretary general Hlo...
Published: 29 Mar 2016 at 06:25hrs | 2629 | by Stephen Jakes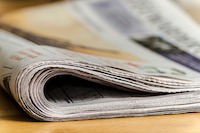 Domestic tourism is poised to grow this year following affordable packages put in place by the hospitality industry, an official said Wednesday.Zimbabwe Tourism Authority (ZTA) head of public ...
Published: 12 Jul 2012 at 06:11hrs | | by New Ziana
Load More Stories