Search / Trophy hunting imports ban bill
After months of passionate appeals to the British Government to discontinue its plans to introduce the Trophy Hunting Imports Ban Bill, the protest voice of a Botswana Chieftainess who represents a wi...
Published: 15 Mar 2022 at 13:27hrs | 1648 | by Emmanuel Koro
A leading SADC Safari hunting company that has so far spent over US$367 000.00 to support wildlife conservation and socio-economic development in Tanzania has appealed to the British Government to dis...
Published: 16 Jan 2022 at 15:00hrs | 4869 | by Emmanuel Koro Johannesburg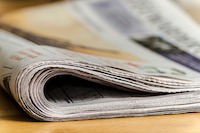 The President for Zambia National Community Resources Board Association(ZNCRBA)Mr George Tembo said that the British Government's recent announcement to ban international trophy hunting impo...
Published: 06 Jan 2022 at 15:15hrs | 2408 | by Emmanuel Koro
Load More Stories