Search / Worth it!
ACE Zimbabwean motor racing driver Axcil Jefferies buried himself in glory on Saturday after sweeping to victory in the 2021 Hankook 24H Dubai at Dubai Autodrome in Dubai, United Arab Emirates. ...
Published: 18 Jan 2021 at 05:51hrs | 8 | by Staff reporter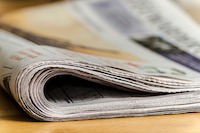 The road to success isn't for the faint-hearted. Sometimes, you will want to give up! Please persevere! Your journey is worth it! Many great achievers have written inspiring statements about success. ...
Published: 10 Sep 2018 at 18:51hrs | 960 | by Enos Denhere
Load More Stories