News / National
Zanu-PF Masvingo brawl gets under way
12 Dec 2016 at 13:37hrs |
Views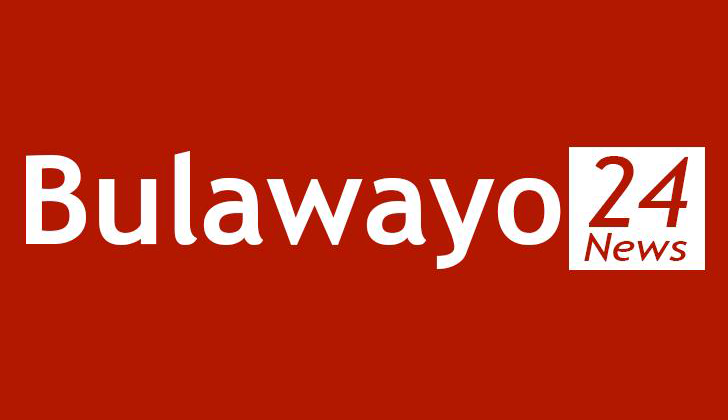 So bad have the dog-eat-dog tribal, factional and succession wars that are devouring President Robert Mugabe's ruling Zanu-PF become, that some insiders say the party's annual conference which gets under way in Masvingo this week could make or break the troubled former liberation movement.
The well-placed sources who spoke to the Daily News yesterday said they also feared that the party's worsening infighting had now reached such an alarming level that the former liberation movement's steady implosion could accelerate significantly after the Masvingo get together.
Zanu-PF is currently split into two distinct factions - with a group of Young Turks operating under the name Generation 40 (G40) working hard to stop Vice President Emmerson Mnangagwa from succeeding Mugabe, while the Midlands godfather is supported by a camp known as Team Lacoste.
"The Masvingo conference is seen as the perfect opportunity for the factions to put day light between each other and thus seize control of the party ahead of the 2018 elections.
"This meeting is so important which is why you saw State media this week pleading with both G40 and Team Lacoste to bury their differences and unite to save the party and the country's dying economy," one of the sources said.
Political analysts also said yesterday that they had no recollection of ever witnessing the kind of intense infighting that was devouring Zanu-PF currently, adding that Mugabe had his work cut out to try and unite the two factions this week.
"While we have had political rifts before in the ruling party, they have not been this visible and intense. What is exacerbating these fights is that the prize is getting nearer with each day as the president gets older and more frail," analyst Gladys Hlatywayo said.
Another analyst, Dewa Mavhinga, also predicted that the infighting would continue and escalate beyond the Masvingo gathering.
"It appears both factions will go into the conference and leave while maintaining their current positions, that is, with the VP's group having an upper hand.
"The status quo favours Team Lacoste. Those pushing for change, that is, G40, are likely to return empty-handed after conference. But in the Machiavellian politics of Mugabe, it would be naive to write off one faction or the other at the moment," Mavhinga told the Daily News.
Another senior Zanu-PF official told the Daily News recently that the alarming escalation in the party's ugly factional and succession wars over the past few months represented a desperate "final push" to take all the spoils by the two main camps in the bitterly-divided former liberation movement.
"Listen, we are well past the stage where comrades in the opposite camps can be expected to act rationally. One camp now has to lose and be destroyed completely for this (the wars) to end, like what happened to (former vice president and now Zimbabwe People First leader Joice) Mujuru's group," the consistently reliable bigwig said.
At the same time, other analysts have also said that they feared a complete implosion of the former liberation movement, as well as the imminent eruption of intra-party violence, including murders.
Academic Ibbo Mandaza said last month that "the implosion of Zanu-PF is now complete", adding, "it is ominous in terms of the party's factionalism and its implications. The factional fights have now become very antagonistic".
Hlatshwayo also said then that the succession wars had reached "a decisive phase where it is now dog-eat-dog", with no more "pretence" on both sides of Zanu-PF's bitter factional divide that all was well in the former liberation movement.
"It's now crunch time in terms of Zanu-PF's deadly succession politics. It is truly gloves off now. The party's elite consensus has irretrievably broken down and it is now dog-eat-dog," she added.
On his part, University of Zimbabwe politics professor Eldred Masunungure said it was clear that "the centre can no longer hold in Zanu-PF".
Other Zanu-PF bigwigs had also previously said that the party's worsening ructions suggested that the former liberation movement was on the verge of imploding, with its aged leadership trapped in a colonial time warp and unable to heal the party's gaping political wounds.
A Zanu-PF politburo member said the party was "in tatters" and that its mindless bloodletting had now turned into "a zero-sum game" as its bitterly-opposed combatants savaged each other to the death.
"Honestly speaking, I cannot see where we can go from here as a party. This could be it for the party as we know it. Everyone can see that the nightmare season of long knives is getting bloodier by the day and no one appears to have the appetite and capacity to stop this horror show.
"Zanu-PF is in tatters and the (factional and succession) fights have become a fatal zero-sum game, a deadly fight in a tunnel where the only outcome possible is death for all," the anguished bigwig said ruefully, echoing the sentiments of many in the troubled party.
"I have said to you before that things are not looking good and I think they took a turn for the worse over the past few days. Many comrades are noting the fact that whereas previously, people pointed fingers elsewhere and found scapegoats among Gushungo's (Mugabe's) lieutenants for Zimbabwe's problems, now they are looking squarely at him.
"Indeed, this current crisis is very different from anything that Zanu-PF has had to deal with since Herbert Chitepo was murdered in Zambia and (Ndabaningi) Sithole was kicked out of the party in the 1970s.
"In fact, many people fear that Gushungo now faces more or less the same challenge that Ndabaningi faced in the 1970s. This is why some comrades believe it could be 'mene, mene, tekel, parsin'," another senior party official said.
The biblical quote "mene, mene, tekel, parsin" is found in the Old Testament where words appeared on the wall during Belshazzar's Feast (Daniel 5:25), and which were interpreted by the prophet Daniel to mean that God had doomed the kingdom of Belshazzar.
Former Zanu-PF stalwarts and senior ministers - Didymus Mutasa, Rugare Gumbo and Kudakwashe Bhasikiti - who were expelled from the warring ruling party in 2014 together with former Vice President Joice Mujuru, also believed that it was a matter of time before Mugabe falls.
"People are now angry. Kunyangwe Mwari haachamude munhu uyu. Kunyangwe Satan chaiye haachamudewo (Even God and Satan no longer want Mugabe)," Bhasikiti told thousands of supporters who attended Mujuru's recent Zimbabwe People First rally at Marondera's Rudhaka Stadium.
"We are now ready to send Mugabe to his rural home," he added.
Former State security minister Mutasa said the deepening economic crisis in the country, as well as the general populace's rising anger against Mugabe and Zanu-PF, which had recently led to protests and violent riots, were a sign that the nonagenarian and his ruling party would not last until 2018.
"For Zanu-PF, I don't think they can reach 2018 . . . Zanu-PF is now clueless. They do not know how to solve the current economic woes," Mutasa said.
Source - dailynews