News / National
Grace Mugabe back with a bang
19 Feb 2017 at 10:10hrs |
Views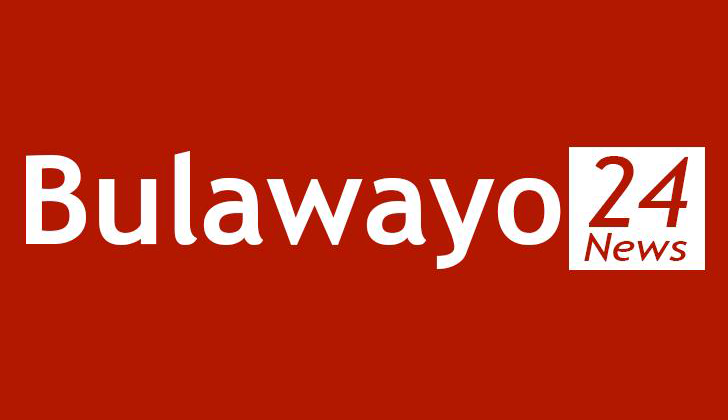 Powerful First Lady Grace Mugabe registered her return to the high-octane rally circuit yesterday by letting rip at the ruling Zanu-PF's warring bigwigs, while also bluntly telling those angling to take over from President Robert Mugabe that they did not have "leadership qualities and do not qualify to lead the party".
Addressing hundreds of Zanu-PF supporters in Buhera North, the pumped-up Grace also said it defied logic when one discovered that some of the ruling party bigwigs who were whispering that the increasingly frail Mugabe had overstayed his welcome in power had been in government with him for the past 37 years.
And in a savage jab at ambitious party bigwigs, she said "There are some who know that they cannot be voted into power even by a chicken".
In the process, the First Lady gave fresh legs to the loud whispers within Zanu-PF that her husband wants to rule Zimbabwe for life - particularly as she also told the gathered crowd that if Mugabe were to die, Zimbabweans would vote for his corpse.
She said Mugabe was irreplaceable, adding that Zimbabweans would find it difficult to get someone after him with his qualities.
"As Zanu-PF, we have an upper hand, but sometimes we want to throw away the gifts that we are given by God. That man (Mugabe) is irreplaceable. Whether you like it or not, what is in him comes from God.
"We have a problem when our leader is insulted. Hatisi kuzodyiwa takatarisa samatemba, we may be quiet but we are watching. The media is being given money to write stories and sometimes they would have been threatened . . . they are being fed," Grace said.
"I cannot be told by someone whom he began with in 1980 that he is old. That is unfair. If you want him to go motobva mese totora over isusu (leave and we will take over).
"You will hear people saying you want Mugabe to continue so that you will remain as the first lady. It's unfair. Don't expect me to tell him to retire when there are millions who voted for him.
"There can be miracles. If God decides that Mugabe should go and we put pictures of his corpse on the ballot paper, people will still vote for him and he will win the election," she added.
In May last year, Grace stunned thousands of Zanu-PF supporters who had gathered in Harare for a solidarity rally with her husband when she said Mugabe would rule Zimbabwe from the grave.
"We want you to lead this country from your grave, while you lie at the National Heroes Acre," she said.
Speaking during a rally at Murewa Business Centre in 2015, the influential first lady also warned Zanu-PF heavyweights that she was going to design a special wheelchair from which Mugabe would rule until he was 100 years old.
"We are going to create a special wheelchair for . . . Mugabe until he rules to 100 years because that is what we want. That is the people's choice. We want a leader that respects us," she said.
The Zanu-PF youth league has also since formally moved a motion, at the ruling party's annual conference which was held in Masvingo last December, for Mugabe to be declared life president.
This week, former State Security minister - and for decades one of Mugabe's closest confidantes - Didymus Mutasa, claimed that his distinct impression when the two geriatrics used to work together was that he wanted "to die in office".
Mutasa - who is now an elder in the troubled Zimbabwe People First (ZPF) party - said Zanu-PF bigwigs angling to succeed Mugabe were likely to be left bitterly disappointed as the nonagenarian clearly wished to die in office.
"Mugabe does not have a succession plan. President Mugabe wanted, and I believe this is what he is looking for, to leave government when he dies.
"That is when he will give up power and be taken from his deathbed to the Heroes Acre. That is his plan. And if you ask anybody who is close to him they will tell you that.
"I mean, his wife (Grace) has more or less mentioned it and (one of Zanu-PF's leading candidates to succeed Mugabe, Vice President Emmerson) Mnangagwa should know that too," Mutasa said.
Zanu-PF is deeply divided over Mugabe's succession, with a faction of young Turks going by the moniker Generation 40 (G40) rabidly opposed to Mnangagwa succeeding Mugabe, and squaring up against the VP's allies, Team Lacoste.
The G40 escalated its fight with Team Lacoste after Mnangagwa hosted sacked Zanu-PF officials at his rural home during the festive season, saying this was in fact a meeting organised to plot the ouster of Mugabe from power.
And since the images of Mnangagwa holding the much-obsessed about coffee mug (written I Am The Boss) emerged in the public domain, the G40 had interpreted this as the VP's open statement that he had unbridled presidential ambitions.
G40-linked party officials subsequently met at the Zanu-PF headquarters in Harare where they issued a statement in which they called for a probe into Mnangagwa for hobnobbing with the likes of war veterans' leader Christopher Mutsvangwa and maverick businessman-cum politician Energy Mutodi.
Mnangagwa's allies on the other hand, have been ratcheting up the pressure on Mugabe to pave way for the Midlands godfather to take over the reins at both party and government levels.
Mugabe, the only leader Zimbabweans have known since the country's independence from Britain in 1980, has consistently refused to name a successor, arguing that his party should rather follow what he sees as a more democratic process - managing his succession via a congress.
Yesterday, Grace mauled Zanu-PF's feuding factions, warning them that their senseless bloodletting had the potential to completely destroy the party.
"We will destroy ourselves if we continue with factionalism. We should be ashamed. Whoever is doing what could destroy the country should be ashamed. We should remember that we are the ruling party and we are calling the shots.
"When you are ruling you want to destroy yourselves? We are divided by factionalism. Whoever is inviting factionalism must stop, and factionalism does not pay. Look at yourself and ask yourself do I qualify? Are you a magnanimous leader?
"Will you be able to do what VaMugabe is doing? Let us be patient, let us not cause divisions deliberately.
"You must watch out for spoilers, anenge ane mikwende (heavy load) cannot leave because no one can relieve him. There are some who know that they cannot be voted into power even by a chicken," Grace thundered.
Source - dailynews