News / National
National heroine status to be tabled for Muzenda's wife
23 Aug 2017 at 06:54hrs |
Views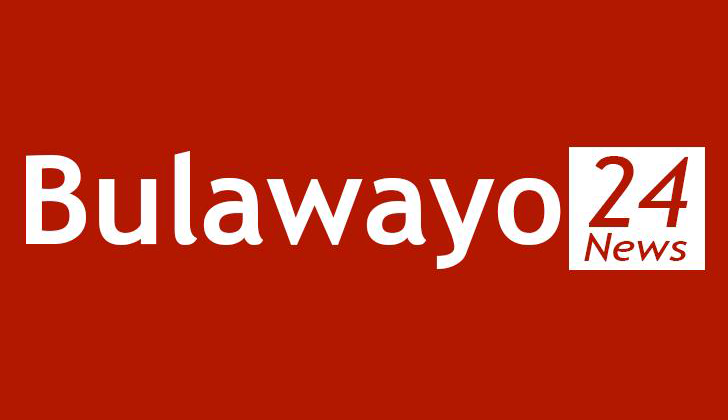 IT was a dark day for Zimbabwe yesterday as the nation lost another towering woman, Mai Maud Muzenda, the widow of Vice President Dr Simon Vengai Muzenda.
She was 88.
Amai Muzenda passed on at the Avenues Clinic in Harare after battling ill-health for some time. Amai Muzenda's son, Tongai, said his mother had been in and out of hospital for some time.
"This is a great loss to the family. Losing a mother is not easy. It is difficult. She was the only parent we had left after the death of our father the late national hero Simon Muzenda. She played a pivotal role in the family. She was a hard worker and her death has robbed us of a pillar of strength. Her body has been taken to a funeral parlour."
Mrs Tendai Ngcobo said her mother was hypertensive and diabetic. She was admitted at the Avenues Clinic for three weeks. "Gogo underwent surgery in South Africa in May this year after suffering from back pains and since then she never recovered," she said.
Daughter to Amai Muzenda, Senator Tsitsi Muzenda described her mother as inspirational and strong.
"She was a pillar of strength. Recently I sent my child to see gogo and he called and was asking if he should come back since she was not well. He was down and said he could not imagine life without his grandmother."
Amai Muzenda's death comes hard on the heels of the death of Masvingo Provincial Affairs Minister Senator Shuvai Mahofa, who was interred at the National Heroes Acre on Sunday.
While the National Flag was about to go back to full mast, came news of the demise of yet another illustrious Son of the Soil, George Rutanhire, who passed on last Saturday and is set to be buried at the National Heroes Acre on Saturday.
Zanu-PF national spokesman Simon Khaya Moyo expressed the revolutionary party's suddenness over the demise of Amai Muzenda. "The party is shocked and dismayed by the unexpected and untimely death of Amai Muzenda. We are obviously going to issue a fuller statement later," he said.
Information, Media and Broadcasting Services Minister Dr Christopher Mushohwe last night described Amai Muzenda as a loving, strong, humble and prayerful mother.
"Amai Muzenda is a real mother who even under difficult times managed to stay with the family. When her husband was fighting for liberation of the country, she never wavered. When former Vice President Muzenda died she maintained the dignity of a mother and we never heard complaints but she stayed in the party. She worked with her husband and sacrificed until her death. Other women should learn from her," said Dr Mushohwe.
He said the manner in which Amai Muzenda groomed her children even when her husband was in prison was testimony to her good motherliness.
"Other women must emulate Amai Muzenda who was soft spoken and a classical example of a real mother who treated us with respect even though she was married to a Vice President," said Dr Mushohwe.
Dr Mushohwe worked closely with Amai Muzenda for 20 years. "She did not ill-treat me not even for a single day. She remained humble and respected me even though I was a worker.
"The nation will miss her. I will personally miss her. I am deeply pained and cannot do anything as it is God's time. She was a pillar of strength, a loving mother and grandmother. We will really miss her."
Zanu-PF Politburo member Josaya Hungwe described the death of Amai Muzenda as yet another blow for Masvingo Province.
"I am on my way to the family home in Harare now to see who is there, but Tsitsi Muzenda phoned informing me about her death. It is yet another blow to Masvingo Province, especially coming after the passing on of Mahofa," he said.
"Ambuya Muzenda has joined Mahofa into the next world and it is God's will. There is nothing we can do. She has gone to join her husband VaMuzenda. "She played a key role in looking after her husband before independence and after independence when he became Vice President."
Zanu-PF Chief Whip, Gutu Central legislator Lovemore Matuke said the Zanu-PF leadership in Masvingo will meet to formally request national heroine status for Amai Muzenda.
"I have just received the sad news of the passing on of Ambuya Muzenda but there is nothing much that we can say at the moment until we meet together with the chairman Ezra Chadzamira so that we can write to the national leadership requesting national heroine status for her," he said.
Zanu-PF Masvingo provincial secretary for administration Ailess Baloyi said they were at pains to accept Amai Muzenda's death.
"The blows are too heavy for us to take. It is yet another big loss for Masvingo Province and we are at pains to explain such a big loss to the Muzenda family, Masvingo family and the nation at large. We are poorer without our mother who served as a fountain of wisdom," said Baloyi.
Foreign Affairs Minister Simbarashe Mumbengegwi also described Amai Muzenda as a pillar of strength.
"She remained a Zanu-PF steward even after the death of her husband Vice President Simon Muzenda. She always attended national events despite her ill health. She was a pillar of strength. She was a mother and grandmother to the whole nation," he said.
Simon Muzenda, affectionately known as the Soul of the Nation, passed away on September 20 2003 and was buried at the National Heroes Acre.
Mourners are gathered at 43 Lewisam Avenue in Chisipite Harare.
Source - the herald