News / National
Zimbabwe airports' utilisation below 30%
03 Feb 2019 at 11:44hrs |
Views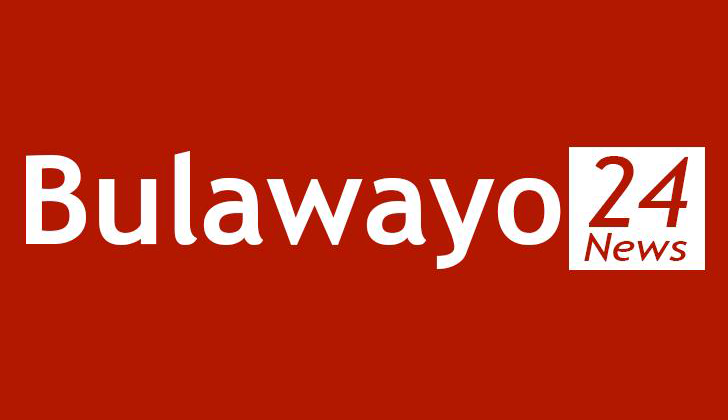 Capacity utilisation at local airports has slumped to below 30 percent on the back of continued operational challenges facing national airline, Air Zimbabwe.
This comes at a time the Civil Aviation Authority of Zimbabwe (CAAZ) has lined up a $400 million airports modernisation envelope aimed at refurbishing local airports.
A number of airports upgrade projects such as the $153 million modernisation of Harare's Robert Gabriel Mugabe International Airport, have started but there are fears that the investments could be wasted if drastic action is not taken to revive the ailing airline.
CAAZ, which is mandated through the Civil Aviation Act to regulate and develop aviation operations in Zimbabwe, has begun modernising local airports to give them an international appeal.
But there are concerns that Air Zimbabwe, whose operations have been in tailspin since the turn of the millennium partly due to sanctions imposed by the West and mismanagement by executives, contributes 30 percent to CAAZ's total revenues when operating at full throttle.
CAAZ chief executive officer David Chaota, told the Parliamentary Portfolio Committee on Transport and Infrastructural Development this week that it has become imperative for Air Zimbabwe to be revived to ensure optimal use of the aviation infrastructure.
"A weak Air Zimbabwe impacts negatively on the Authority's financial performance as it is the major player in the domestic air transportation," said Chaota.
"The Authority is investing $400 million in the expansion and modernisation of airport infrastructure and with a weak national airline, this infrastructure will not be optimally utilised for the Authority to recoup its investment. The capacity utilisation of airports across the country is currently below 30 percent mainly attributed to operational challenges affecting the national airline."
CAAZ has airports in strategic tourist attraction centres and major towns, but small airports such as Masvingo, Kariba, Buffalo Range and Hwange, are not being serviced by a scheduled airline, impacting negatively on the viability of the airports.
Companies that generate business from Air Zimbabwe such as CAAZ and the National Handling Services (NHS), are now pinning their hopes on its revival.
Government placed Air Zimbabwe under reconstruction on October 4 last year. So distressed is Air Zimbabwe that it is failing to service its obligations with NHS and CAAZ.
CAAZ is owed $44,8 million dating back to 2009 for the provision of airport and air navigation services, while NHS is also owed $24 million for passenger and cargo handling. The debts are negatively impacting on the two companies' operations.
Call to revive Air Zim
CAAZ and NHS want Air Zimbabwe to return to viability for them to be paid their dues and also improve revenue generation.
Mr Chaota said a viable national airline is a key factor in the stabilisation of cost of air travel and this augurs well for tourism. By virtue of being the national airline, Air Zimbabwe drives the country's air transport.
But a combination of an aging fleet, foreign currency shortages, a shrinking route network, and a debt overhang of over $370 million, is weighing down Air Zimbabwe's operations.
A report compiled by the Administrator says the number of Air Zimbabwe's operating aircraft reduced from a peak of seven in 2009 to two last year. In addition, the equipment in use is over 25 years old resulting in high operating costs. Critically, the national airline runs a varied fleet of aircraft incorporating Airbus A320, MA60 and Boeing 767 and Boeing 737, which presents maintenance and operational challenges since engineers and pilots are trained and licensed to a specific type of aircraft.
The report also says the maintenance and engineering department is not adequately equipped and trained to service the Airbus A320 resulting in sub-contracting to South African service providers.
Air Zimbabwe suspended international and regional routes such as Harare-London, Harare-Singapore-Beijing, Harare-Kuala Lumpur-Beijing, Harare-Singapore-Guangzhou, Harare-Dubai, Harare-Lusaka and DRC domestic.
This has seen cargo revenue being significantly affected.
Forex shortages choke business
The fact that Air Zimbabwe is operating in an environment where it is earning most of its revenue locally, complicates its operations since most of its costs are denominated in foreign currency. Foreign currency shortages have resulted in the grounding of the Airbus A320 aircraft Z-WPM in February 2014, the Airbus A320 aircraft Z-WPN (August 2017) and the MA60 aircraft Z-WPK (March last year).
The Boeing 767 Z-WPF which was grounded on February 22, 2017 for a "C" check only became available for service on November 17 last year.
The national flag carrier's suspension from the International Air Transport Association (IATA) Clearing House in 2009 and IATA Billing Settlement Plan in 2011, resulted in international travel agents failing to sell Air Zimbabwe tickets.
Air Zimbabwe's ability to generate foreign currency has declined significantly due to disconnection from Global Distribution Systems such as Amadeus and Travelport.
Source - zimpapers