News / National
Real prophets, please stand up!
03 Jul 2016 at 14:59hrs |
Views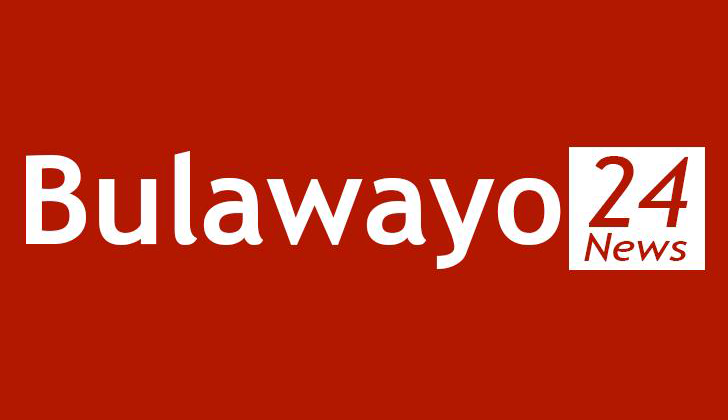 FOR the past five years, Zimbabwe has witnessed a surge in the number of youthful prophets who are performing "miracles" and giving "prophecies".
The rate at which the prophets are mushrooming has fueled speculation that some of these men of the cloth are not called by God but could be charlatans duping unsuspecting citizens of their hard-earned money through "seeding", tithes and offerings.Some Bible experts argue that in ancient days, God raised prophets for specific reasons. For instance, they not, Moses was used by the Lord to deliver the children of Israel from Pharaoh's bondage in Egypt.
It us not just in Zimbabwe, as South Africa, Malawi, Nigeria and Ghana have their fair share the prophets.
One thing many of them have in common is that they are all rising from relative poverty to stupendous wealth very quickly. Public transport is abandoned as they step into the finest SUVs and luxury sedans, and the high-density abodes of Glen Norah are dumped for Borrowdale Brooke and Chisipite.
How are they financing the lavish lifestyles? Does the title "prophet" inherently carry with it financial blessings?
A survey by The Sunday Mail Religion showed that the prophets operate in cities such as Harare, Bulawayo, Gweru and Mutare.
None of are based in rural areas, which are serviced by traditional organisations like the Roman Catholic and Seventh-day Adventist churches.
The youthful prophets have also proved to be enterprising; selling all sorts of items such as "anointed" pens, condoms, soil, stickers, T-shirts and bricks.
Family Worship Terbanacle Ministries International leader Prophet Ephias Jengeta conceded that the title "prophet" was strongly associated with money and fame.
But he defended the prophetic movement saying, "If you want to see a true prophet look at his lifestyle, it must preach more than words. I have been in this game for a while and I know that there are fake and genuine prophets.
"Unfortunately fake ones are dominating; people want to be associated with this title because it attracts people, fame and money. People should remember that at one time the sons of Sceva (Acts 19:11-20) wanted to imitate the power of God and eventually they had a tragic end. To some people it's something fashionable," said Prophet Jengeta.
Rivers of Grace Ministries founder Prophet Gerald Makiriyado concurred.
"The fact that God called me into the ministry shows that even in our day God is still calling his people into ministry."
However, Methodist Church in Zimbabwe education secretary Reverend Eliot Mashonganyika said Bible-based prophetic calling deflected attention from the prophet to Jesus Christ.
"True prophets of God point people to Jesus Christ not to themselves, materialism or to their healing powers. The central mission of the holy spirit is to elevate Jesus above everything else including prophets themselves because Christ in us is the hope of glory," Rev Mashonganyika said.
SDA North Zimbabwe conference publishing director Pastor Sheppard Chibgwe shared the same sentiments, adding it was important for people to have a discerning spirit to test if a prophet was indeed from God.
He questioned why modern prophets claimed to have been sent by God yet they are violating His Commandments.
"Most of them, we hear that they are on police wanted list for rape, fraud, corruption and other crimes which contradict their teachings.
Jesus Christ, the founder of Christianity warned that false Christ's and false prophets will come to deceive even God's elect as indicated in Matthew 24:23-27, 2 Peter 3:3 and Jude 17-18 ," argued Pr Chibgwe.
Theologian Dr Innocent Sibanda said in view of an ugly picture brought about by the prophetic wave, traditional churches were in the process of restoring the true image of the church.
"They make the sheep have a false sense of safety in order to feed and feast on them. In short, false prophets prey on their followers for money. They ask their members to pay something in order to be prayed for. Some even grade their followers into gold, silver, brass, iron and clay classes. This grading is based on how much one contributes to that ministry in tithe or offerings.
"As a result their followers are spiritually threatened, emotionally blackmailed or psychologically bullied to purchase church merchandise, without which one is declared doomed to failure, poverty and sickness. They like quoting Exodus 23:15 which says, '
… you shall not appear before the Lord empty handed'," he said.
Dr Sibanda said Christians should read the Bible and follow what God said instead of being misled by unscrupulous prophets.
"If there arises among you a prophet or dreamer of dreams, and he gives you a sign or wonder, the sign or the wonder comes to pass, of which he spoke to you, but says to you, 'let us go after other gods' which you have not known before 'and let us serve them you shall not listen to the word of that prophet or that dreamer of dreams …' (Deuteronomy 13:1-3)
"God is telling us something important here. He is saying even false prophets, fortune tellers; spirit mediums or magicians can also accurately predict future events.
False prophets and sorcerers and all these funny characters now wear niece suits, read and preach from the bible and some are very rich. Some even make huge donations to charity.
"Therefore, it's a bit difficult for many to distinguish between true and false prophets. Since accurate prediction of future events is not enough evidence that one is a true prophet we ought to apply other bible based tests to safeguard ourselves," he said.
Source - sundaymail