News / National
'Its game on,' says Tsvangirai
23 Aug 2016 at 08:23hrs |
Views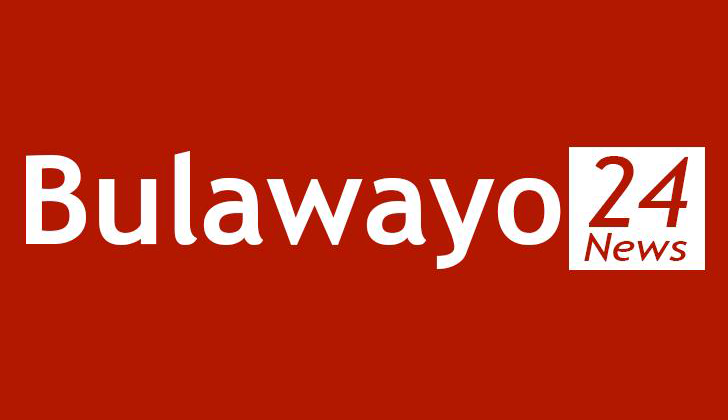 MAIN opposition MDC-T leader Morgan Tsvangirai has said preparations for Friday's mega demonstration involving 18 opposition parties were at an advanced stage.
Tsvangirai yesterday also said no amount of intimidation by State security agents would stop the planned protest march to force the Zanu PF government to implement electoral reforms.
Police last week reportedly indicated that they would not sanction the protest march, citing manpower shortages.
The parties are demanding immediate implementation of electoral reforms to level the political playing field ahead of the 2018 elections.
In an exclusive interview with NewsDay at his Highlands, Harare, home ahead of Friday's crunch demonstration, Tsvangirai reiterated it would be naive for the MDC-T to blindly go into an election without reforms.
He described the planned demonstration as unique in that, for the first time, it would involve all opposition political parties under the banners of National Electoral Reform Agenda (Nera) and Coalition for Democrats (Code).
Tsvangirai raised a litany of electoral challenges including problems with the voters' roll, politicisation of the Zimbabwe Electoral Commission (Zec), violence and outright rigging, among others.
"We are demonstrating against the entire system. It has nothing to do with individuals. We are saying we have to have full confidence in the election management system and it includes the constitution of Zec itself, the manner in which it is being administered and the manner in which political parties play a part," Tsvangirai said.
"We all have to be involved and at every stage where we have grievances there must be an avenue to resolve those grievances. We are the only electoral system in the region which is not even complying with basic standards of managing elections."
He said the only way Zimbabwe could force President Robert Mugabe's administration to implement the reforms was through sustained protests.
He called on all "progressive citizens" from all walks of life to join in Friday's demonstration in Harare.
"We are not acting because they will bow to pressure, we are putting pressure and to me that is sufficient. Zimbabweans must begin to break out of fear of the regime. They must begin to express themselves so that the regime has no option, but to listen. We want to participate in the elections, but it's not feasible to force us to blindly go into an election we know is going to be rigged," Tsvangirai added.
"Where there are these challenges and obstacles, it is almost naive to go into an electoral process which we know is going to be rigged before you even start."
He said elections in Zimbabwe had always been rigged, hence there should be mechanisms to stop Zanu PF from further stealing votes.
"We have had these disputes ever since I started participating in elections. Worse still, we won the election in 2008 and Mugabe refused to give up power. Unless there is an assurance that the mandate of the people is respected, then we have situations where even the mandate is subverted by other extra-judicial and unconstitutional methods.
"That is why our campaign for electoral reforms is critical for the next election. That is why all opposition parties agree under Nera to come, express and demonstrate that there has to be reform before we go into the next election. It's timely because there is still time to correct all the unconstitutional processes that are being put in place," he said.
Tsvangirai said they would assign their legislators to even push Parliament to act on the electoral reforms.
"In fact, we are going to move that Parliament must be asked to give us a roadmap for the next election. We need a benchmark that by this time we would have completed this process and that process. We want to see clear benchmarks and we are going to demonstrate so that these issues are addressed," he said.
This came as all 18 Nera and Code leaders met in the city to finalise preparations for the protest march and lay the groundwork for their planned grand coalition where they were plotting to field one presidential candidate to challenge Mugabe, come 2018.
Nera convenor and former Intelligence minister Didymus Mutasa said all party leaders had agreed to take to the streets in solidarity with their supporters.
"We deliberated on the purpose of our mega demonstration on Friday. We agreed we will invite all interested parties, people and civil society organisations in Zimbabwe to take part in the demonstration," Mutasa said.
"We seek, among other things, that Zec should be independent and not continue to be under the Ministry of Justice. We are also calling on the government to make sure that Zec chairperson [Justice] Rita Makarau should not hold two substantive positions and we hope that she will relinquish one of the positions without being coerced."
Besides heading Zec, Justice Makarau is also secretary of the Judicial Service Commission and a Constitutional Court judge.
Mutasa also said the parties would reconvene to map the way forward after Friday's demonstration looking at ways they could work together as they approach the 2018 polls.
The meeting was attended by Zimbabwe People First leader Joice Mujuru, PDP's Tendai Biti, MDC's Welshman Ncube, Elton Mangoma (Renewal Democrats of Zimbabwe), Simba Makoni (Mavambo/Kusile/Dawn) and Morgen Komichi (MDC-T vice-chairman), among others.
Source - newsday