News / National
Wartime abuse of women exposed!
30 Oct 2016 at 12:34hrs |
Views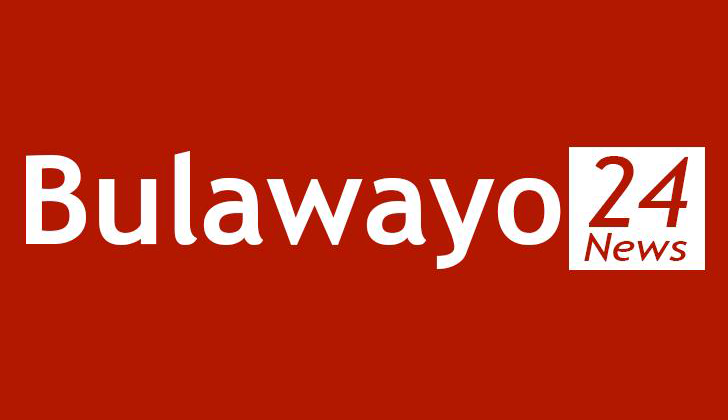 Retired Brigadier General Gibson Mashingaidze gave a glimpse into the sexual abuse of girls during the 70s' war of liberation when he told The Mirror that as freedom fighters they fondled the breasts of every chimbwido they operated with.
Mashingaidze who was commenting on his wrangle with senior Zanu PF Women's League member and prominent Masvingo business woman Namatirai Chivhanga over a five-bedroomed farmhouse in Chiredzi said all chimbwidos gave the fighters pleasure during the war.
He accused Chivhanga of lying that she was a chimbwido because there was no comrade that he knew in Masvingo who "fondled" her breasts.
He went further to say he knew for example that the current Minister of State for Masvingo Ben Shuvai Mahofa was a chimbwido during the war because he personally fondled Mahofa's breasts.
"Comrades fondled the breasts of all chimbwidos who participated in the war. I can vouch that Mahofa was a chimbwido because I fondled her breasts when we met in Gutu.
'However, Chivhanga is lying that she was a war collaborator because I don't know her and I don't know of any comrade who fondled her breasts. I was the Zanla commander in Masvingo so I know this information," said Mashingaidze.
Mashingaidze's remarks reinforces sentiments always made that there was sexual abuse of women during the war for freedom.
Mahofa however, laughed off Mashingaidze's claims but confirmed that she operated with him as a chimbwido in Gutu and Bikita.
"Mashingaidze hamumuzivi here unotaurisa. (You must realise that Mashingaidze is a blubber mouth). Yes I operated with him in Bikita," said Mahofa before she laughed and turned off her phone.
Chivhanga and Mashingaidze are fighting each other for a house that is at Lot 2 of Buffalo Range in Chiredzi.
Both are resettled sugarcane farmers.
The case arose after Chivhanga complained at a Provincial Lands Inspectorate meeting held at Masvingo Showgrounds recently that Mashingaidze was hounding her out of the farmhouse.
The meeting was chaired by Deputy Commissioner General Godwin Matanga.
Mashingaidze was not at the meeting but when The Mirror contacted him, he said he won the house through a court order and he is not going to leave the house to give way to a mere civilian when he was a Zanla commander for the whole of Masvingo Province during the liberation war.
He accused Chivhanga of lying that she was a chimbwido and said all chimbwidos had their breasts fondled by the comrades.
"I was the commander here. I know that Mahofa was a chimbwido in Gutu and I fondled her breasts. Who fondled Chivhanga's breasts?" asked Mashingaidze.
Chivhanga said that she got the house when she was offered a plot in Buffalo Range in 2002.
"Gen Mashingaidze has taken over my farmhouse because I am a widow yet he is not fully utilising the 90 hectares he was allocated. He is subletting his farm to Runinga farmers.
"I am appealing to this committee to help me get my farmhouse back from Mashingaidze, former Governor Titus Maluleke tried to help me with no success," said a distraught Chivhanga.
The committee promised to investigate the matter and report back.
Gen Mashingaidze said he got the farmhouse through a High Court ruling in 2006 presided over by Justice Rita Makarau.
"The truth of the matter is that the homestead in question which was owned by the Styles family was issued to me by the High Court in 2006 presided over by Judge Makarau.
"I was allocated the remainder of Lot 2 Division 23 together with the farmhouse and was supposed to co-exist with Styles general manager Cox but they decided to leave me in the farmhouse," said Mashingaidze.
He said when Chivhanga and 22 others received offer letters in 2002 they did not show the owner of the farm their offer letters as per the law because they were afraid of confronting the white man.
"When I got my offer letter in 2006 I confronted the white man and told him I had 42 children and three wives yet he had one so I ordered him to give me three bedrooms so that he remains with two.
"I also told him that my wives cook traditional African food and they use firewood because they don't have electric stoves, I gave him the choice to teach my wives modern life so that there is no difference in the lifestyles.
"I also told him that I have one car and the rest are donkey drawn scotch carts which I will park alongside his fleet of cars of which my scotch carts will get preference on space.
"I presented all this in the court and he decided to leave me alone at the farmhouse where I have been staying ever since," Gen Mashingaidze said.
Source - Masvingo Mirror