Opinion / Columnist
Nightmare is madman wielding a stick - pity Zimbabweans have corrupt president wielding absolute power, for 39 years counting
19 Nov 2019 at 09:15hrs |
Views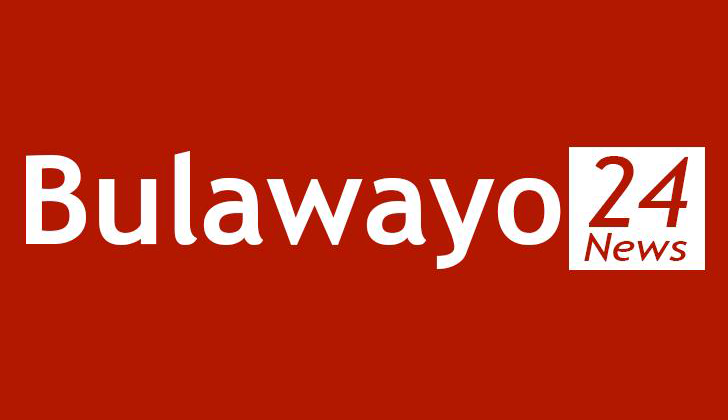 "If a madman were to come into this room with a stick in his hand, no doubt we should pity the state of his mind; but our primary consideration would be to take care of ourselves. We should knock him down first, and pity him afterwards," argued Samuel Johnson.
What if the madman is the State President, he is corrupt and incompetent and has no clue how to revive the country's comatose economy and the nation cannot remove him from office because he has carte blanche dictatorial powers to rig elections. What then Mr Johnson!!!! For such is the sorry state of affairs in Zimbabwe and what a nightmare.
"In November 2017, we also found ourselves mired in an economic mess. A dark and dangerous fiscal tunnel, with no apparent light at the end of it," stated President Mnangagwa, with his usual - "I am absolutely right" arrogance.
"Today, we have a balanced budget for the first time in living memory, and we have restored our own currency, enabling us to take control of both our fiscal and monetary policy.
"Of course, too many Zimbabweans still suffer, but austerity is a painful but necessary part of the recovery process. Led by our internationally recognised Minister of Finance, Professor Mthuli Ncube, we will continue to restructure, revamp and rebuild our economy. We cannot and will not hold up our hands. We must reform or perish."
This is just nonsense for two notable reasons:
Mnangagwa was not just a senior member of Robert Mugabe's government for 34 years but worse still he was Mugabe's chief ruthless enforcer of the dictatorship. It is disingenuous for him to dissociate himself with the economic mess.
Zimbabweans would not be needing these painful austerities was it not for the gross mismanagement, rampant corruption and lawlessness by this Zanu PF government and, worst of all, evils continue to this day contrary to the regime's claims to the contrary.
Austerity is painful but necessary for prosperity and yet for the last 39 years all the people have ever endured is the pain and none of the prosperity. Vision 2030 with its promise of middle income for all is but a mirage.
"On July 30th 2018, eight months after coming to office, we held the freest and fairest elections in the country's history. While no electoral process is perfect, all international monitors noted the new and free environment of the campaigns, and the vast improvement in the electoral process," Mnangagwa maintains.
The regime denied 3 million Zimbabweans in the diaspora the vote; compared this with Mnangagwa's 2.4 million winning votes. ZEC failed to produce something as basic as a verified voters' roll, for Pete's sake!
Anyone of substance in the international community condemned last year's elections.
"The final results as announced by the Electoral Commission contained numerous errors and lacked adequate traceability, transparency and verifiability," stated the EU Election Mission final report.
"Finally, the restrictions on political freedoms, the excessive use of force by security forces and abuses of human rights in the post-election period undermined the corresponding positive aspects during the pre-election campaign. As such, many aspects of the 2018 elections in Zimbabwe failed to meet international standards."
By blatantly rigging last year's elections, failing to end the rampant corruption, etc. Mnangagwa confirmed that Zimbabwe was still the same pariah state it was before the November 2017 coup or be it under a new dictator.
"We must reform or perish" We have NOT reformed; we are still a pariah state ruled by corrupt, incompetent, vote rigging thugs; and are perishing alright.
Last week Mnangagwa's regime fired doctors and nurses for going on strike to demand a living wage; this was the coup de grace to the country's health care services that had all but collapse after decades of poor funding. With no equipment, not even the most basic drugs as painkiller and now no nurses and doctors it is correct to say the country has no health care service. None!
The people of Zimbabwe have been stuck with a regime not just equipped with carte blanche dictatorial powers to rig elections but worse still wielding the deadly AK47 rifles and with twitchy fingers - the regime has murdered over 30 000 innocent Zimbabweans in its 39 years reign of terror.
Yes Mr Johnson, the nations has had many golden opportunities to implement the democratic reforms and stop the obnoxious vote rigging. Sadly, most of these opportunities fell to the country's main opposition MDC leaders and they wasted them all.
Indeed, the international community's condemnation of Zimbabwe's elections did not have the desired effect of putting the illegitimate Mnangagwa and Zanu PF regime on the back foot. By participating in the flawed and illegal elections, MDC gave the Zanu PF regime some modicum of credibility and legitimacy. What is more MDC leaders know this to be so!
"The worst aspect for me about the failure to agree a coalition was that both MDCs couldn't now do the obvious – withdraw from the (2013) elections," admitted David Coltart, MDC Treasurer General, in his book.
"The electoral process was so flawed, so illegal, that the only logical step was to withdraw, which would compel SADC to hold Zanu PF to account. But such was the distrust between the MDC-T and MDC-N that neither could withdraw for fear that the other would remain in the elections, winning seats and giving the process credibility."
For the last 20 years, Zimbabweans have risked life and limb - over 500 were murdered by Zanu PF in the 2008 elections alone - to elect MDC leaders into power on the understanding they will implement the democratic reforms and end the Zanu PF dictatorship. MDC have failed to implement even one reform in 20 years and are, instead, the ones propping up the dictatorship!
Zimbabwe is living its worst national nightmare: to have a corrupt, incompetent state president, who has no clue what he is doing and has been dragging the nation deeper and deeper into hell and the nation cannot remove him because he not only enjoys absolute power, but has the opposition in his pocket!
All articles and letters published on Bulawayo24 have been independently written by members of Bulawayo24's community. The views of users published on Bulawayo24 are therefore their own and do not necessarily represent the views of Bulawayo24. Bulawayo24 editors also reserve the right to edit or delete any and all comments received.