Sports / Soccer
Bosso rudely brought down to earth
04 Jul 2016 at 06:05hrs |
Views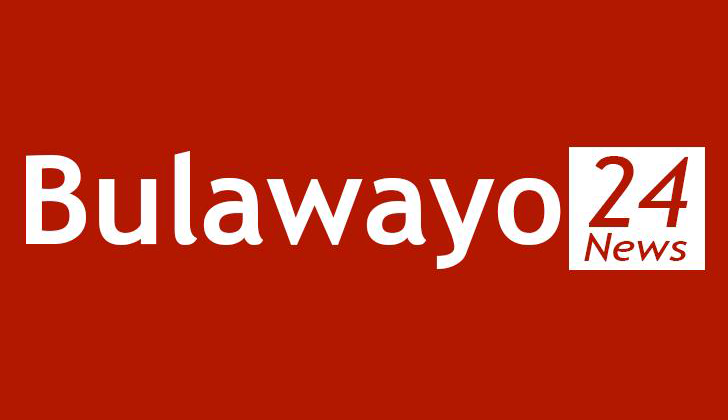 Chicken Inn 2 - 0 Highlanders
HIGHLANDERS were rudely brought down to earth by Chicken Inn in a Castle Lager Premier Soccer League clash at Barbourfields Stadium yesterday.
The defeat brought an end to Bosso's nine-match unbeaten streak as the champions deservedly extended their dominance over Bosso through goals in each half by striker Obidiah Tarumbwa and midfielder Clemence Matawu.
Yesterday's meeting was the 11th between the two clubs and Chicken Inn have won five times and drawn five times, only losing once since gaining promotion into the PSL in 2011.
Tarumbwa gave Chicken Inn the lead in the 28th minute when he tucked the ball into the far post, beating Highlanders' goalkeeper Njabulo Nyoni.
Tarumbwa started the move that resulted in the goal by picking up a loose ball just after the centre line and leaving Highlanders' right-back Benson Phiri for dead before playing a one-two with Matawu before beating Nyoni with ease.
Tarumbwa, who crossed the floor from Highlanders to Chicken Inn at the beginning of the year, did not celebrate the goal.
Matawu then killed the contest in the 89th minute after breaking on a counter attack.
In a futile quest to get a late equaliser from a corner kick, Highlanders pushed eight players into the Chicken Inn penalty box for a Brian Banda delivery. However, when Chicken Inn broke, they tossed the ball behind Bosso's last man Peter Muduhwa.
Goalie Nyoni hesitated to attack the ball and when he finally decided to go for it, Matawu had the easiest task of scoring into an empty net.
Chicken Inn coach Rahman Gumbo said silencing Highlanders' supporters worked in their favour.
"Our strategy was simple; to silence their 12th player. We knew that if we eliminate supporters, they become an ordinary side. We silenced their supporters by maintaining possession and forcing them to look for the ball. However, it was a tight game, but we had a bit of an edge player for player. I think my players were also tactically and technically superior," Gumbo said.
Chicken Inn played like true champions and dominated the midfield.
Matawu, who was in superb form, Tafadzwa Kutinyu, Thabani Goredema and Christopher Samakweri, who was playing his first game for the champions, formed the Chicken Inn midfield which won almost every tussle.
Tarumbwa gave Highlanders' defenders Phiri and captain Felix Chindungwe a torrid time, but found no joy with Peter Muduhwa, who successfully closed him down, forcing the ex-Bosso striker to try other defenders.
Teenage Hadebe did a fine job in suffocating Prince Dube, who was starved of supply from the midfield.
After shooting ahead in the 28th minute, Chicken Inn should have doubled their lead through Kutinyu, who broke on the left after being fed by Matawu, but the former's shot at goal brought the best out of keeper Nyoni.
In the 43rd minute, Simon Munawa shied away from responsibility when he chose to pass the ball wide to an overlapping Moyo instead of shooting from the edge of the box.
Highlanders' only shot on target came at the stroke of halftime from a weak strike by Bruce Kangwa.
Chicken Inn returned from the breather still fired up, forcing Highlanders on the back foot.
Tarumbwa should have grabbed a brace in the 49th minute when he capitalised on poor defending by the Highlanders backline, but the striker shot straight at the goalkeeper.
Highlanders had to play the last 15 minutes of the game without head coach Erol Akbay, who was sent to the terraces by referee Pilani Ncube for slamming the ball on Passmore Bernard, whom he accused of time wasting.
Chicken Inn thwarted all Highlanders' attempts to get an equaliser before Matawu put the game to bed a minute before fulltime.
Akbay conceded defeat. "It wasn't our day. It was very bad football from us, but I must say we missed the 12th man because when you're playing badly sometimes you need supporters and we missed them. Today we failed as a team and we've to forget this day and move on," he said.
Teams
Chicken Inn: Elvis Chipezeze, Passmore Bernard, Ben Nyahunzvi, Teenage Hadebe, Moses Jackson, Thabani Goredema, Christopher Samakweri (Pride Tafirenyika, 73rd minute), Tafadzwa Kutinyu, Clemence Matawu, Darryl Nyandoro (Brian Juru, 65th minute), Obidiah Tarumbwa (Moses Demera, 86th minutes)
Highlanders: Nyabulo Nyoni, Benson Phiri, Honest Moyo, Peter Muduhwa, Felix Chindungwe, Douglas Sibanda (Erick Mudzingwa, 75th minute), Simon Munawa, Bruce Kangwa, Adrian Silla (Brian Banda, 65th minute), Prince Dube, Kasimero Chimbadzwa (Ralph Matema, 59th minute)
Results
Saturday: ZPC Kariba 0-0 Chapungu, Bulawayo City 0-1 Dynamos, How Mine 1-2 Ngezi Platinum Stars
Yesterday: Chicken Inn 2-0 Highlanders, Border Strikers 1-0 Harare City, Triangle United 1-0 Tsholotsho FC, Mutare City Rovers 1-2 FC Platinum, Caps United 1-1 Hwange
Source - chronicle